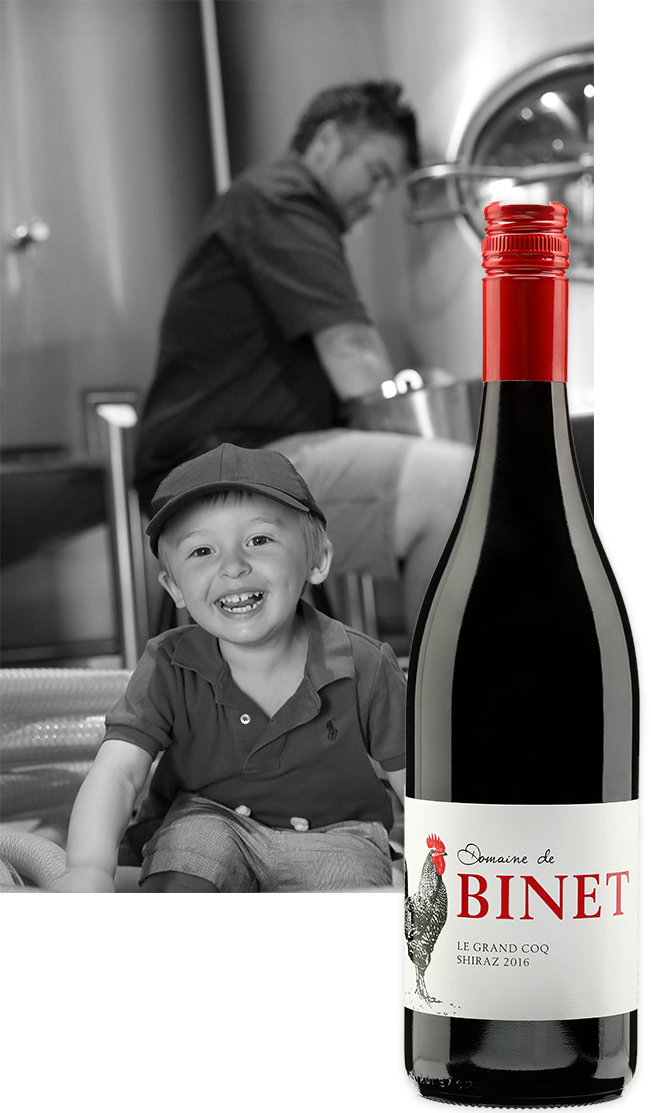 Join Club Domaine De Binet and Enjoy the Rewards!
Over 30 years in the making, Domaine de Binet is the realisation of a young boy's dream and is the cherished family label of winemaker Daniel Binet.
Domaine de Binet Wine's are an Australian owned company proudly positioned in the heart of the Hunter Valley wine region. Domaine de Binet focuses on interesting regions and alternative varietals using a mixture of traditional and new-age winemaking techniques.
Our diverse wine range includes Pinot Grigio, Tempranillo, Barbera-Nebbiolo-Grenache and Shiraz and we have also set a new benchmark for new-age experimental styles – most of which sell-out upon release.
Free to join, and with a minimum purchase of just two deliveries per year.
Not planning a trip to the Hunter Valley soon but wish to take full advantage of these exclusive offers? Sign up online or contact us directly and we will happily arrange your membership for you.

Custom Created Convenience
Wine club pack delivered directly to your door in May/June and October/November.

Access to an International Wine Pack delivered in February and personally selected by winemaker Daniel Binet.

Spend Less, Sip More
20% off all wine purchases.

Freight Flat Fee $20 per shipment
Exclusive member deals and offers, plus opportunities to purchase exclusive releases.

Wine & cheese tastings for 2 when visiting the winery $40 wine + cheese experience. Covid-19 health practices in place. (extra member's guests after the allotted number will be charged a tasting fee).

VIP Access
Invitations to exclusive members events such as our famous Winter Feast.

Winemaker hosted winery tour and tastings. (by appointment only)

Advance notice and special pricing on winery events including winemaker dinners and a pre-sale purchase opportunity to our limited-edition wines.
Join the Club
Become a Member of Ballabourneenís Bucket Society and be amongst the first to receive new release wines selected by the winemaker at special memberís prices.
Join the Club