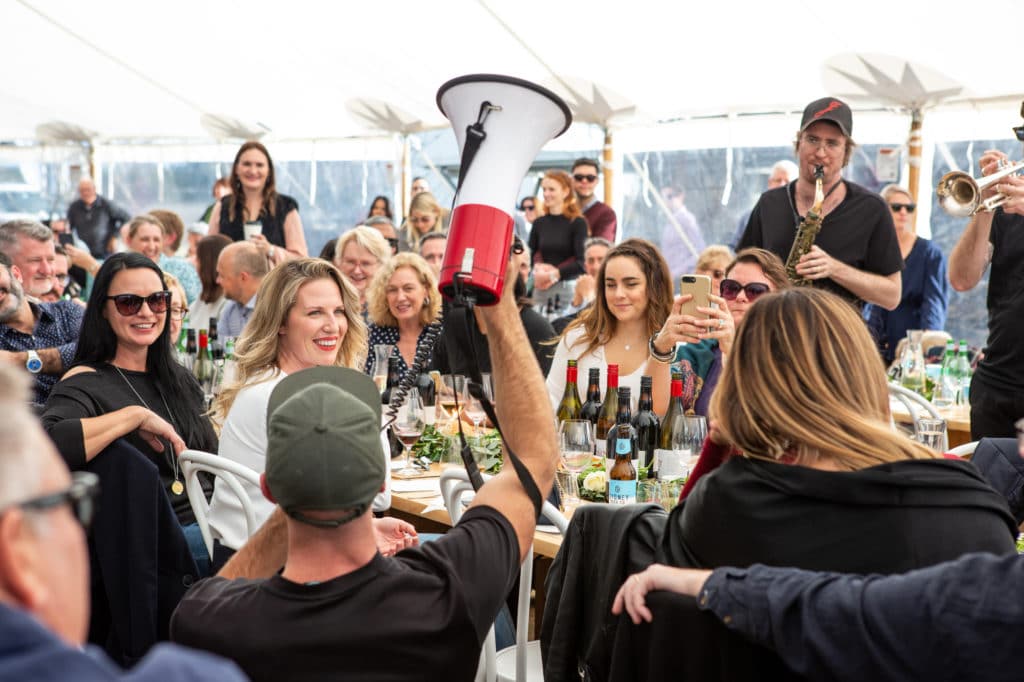 2021 Feast of Winter
Due to COVID-19 we have revised the date of the 2021 Feast of Winter. We have released the dates for tickets for 2021. Saturday the 10th of July 2021. Only paid pre-bookings from 2020 will be able to attend, with a second event in September 2021 planned.
Enjoy a four course luncheon experience with matching Binet Family Wines alongside live entertainment.
Throughout the luncheon we will be bottling personalised Liqueur Shiraz for each guest to take home as well as a surprise spectacle to be announced closer to the event.
Don't forget to remember the day with a happy snap of your day with a Photo Booth piccie.
Afterparty?
Don't want to stop the party…kick on afterwards to some cool beats and food and drink trucks in the paddock!
In need of a Recovery Breakfast?
Join us at McDonalds Rd cellar door Sunday the 4th July 2021 from 10am onwards for Espresso Coffee & Bacon and Egg Rolls.
Reserve your tickets at info@binetfamilywines.com.au
Have you missed out on Feast of Winter book now for our new release wine club luncheon Spring Fling details to come Saturday 4th September 2021.